Whaling City.net is a website about the history of New Bedford, Ma. from it's first European visitors to current times. WhalingCity.net offers a vast wealth of photographs, videos and images as well as a chronological timeline of dates and events.
"A Dead Whale Or A Stove Boat"
This is the inscription on Whaleman's Statue at the
New Bedford Free Public Library in New Bedford, Massachusetts.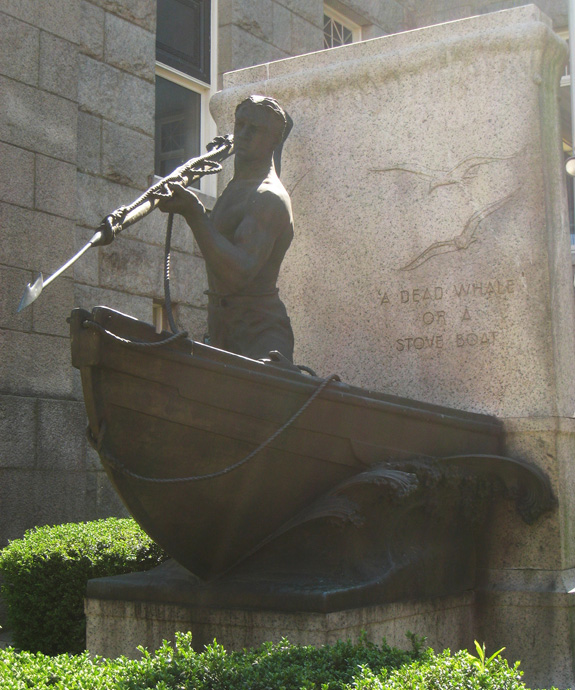 Bela Pratt sculpted the statue and it was a gift from William W. Crapo.
The library is on Pleasant Street in the downtown section of New Bedford and is within a few blocks and an easy walking distance to the historic district and the Whaling Museum for which the city is famous.