1778 Map of Bedford (New Bedford, Ma.)
Showing The "New Guinea" Area

The area of the village - known for a time as "New Guinea"
It was situated north of the old Bedford Village area, on the west coast of the waterway called the Acushnet River.
The area was north of today's Common Park (Clasky Park). The map shows the notation for Maxfield. It is north of that point.
The location was South of Rt 195 and possibly all to the west of County street.

This was made the same year that the British invaded New Bedford
and Fairhaven. The Brits caused great damage with fire and killed 4 Americans.
Read about the Invasion in 1778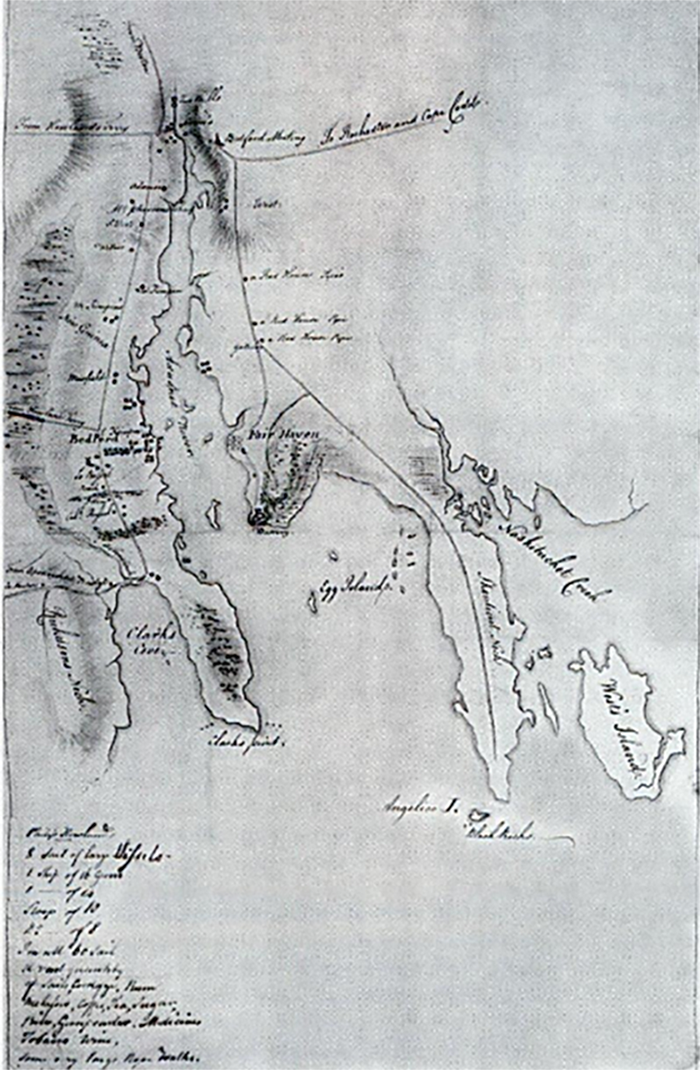 The notes on the bottom of the map were written by Major John Andre.