The 1795 map of
New Bedford, Ma. - North-West Section
Click on the map to see a large version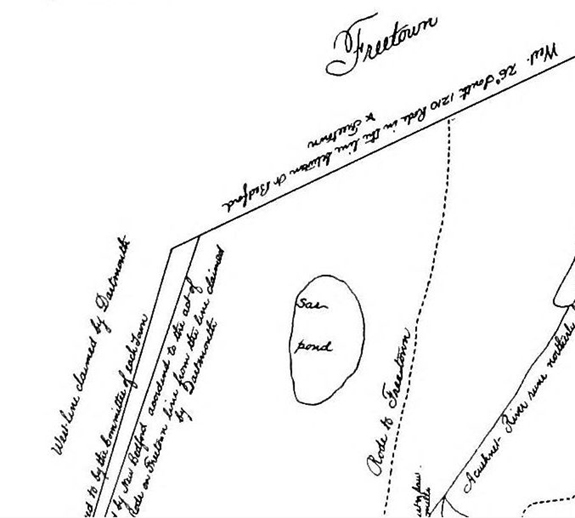 Early New Bedford had fewer streets and in 1795 this map was

made of the streets and roads that sometimes were no better than cart paths.

This map shows the sparcely settled area of northern New Bedford and the boundary of neighboring Dartmouth and Freetown.

There was a dispute over the dartmouth boundary for a while.